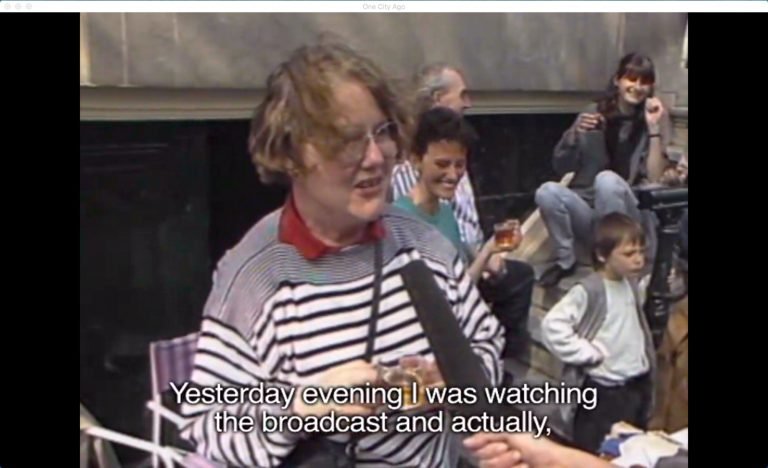 "One City Ago" is an interactive web and video installation that takes the user on a virtual stroll across selected news footage from 1980s Amsterdam.

Focusing on the life of locals, their relationships and conflicts, this research project seeks to unearth the social imaginary of an Amsterdam city that no longer exists.

This project was done in the context of the Master of Film at the Netherlands Film Academy. The media was provided by the Netherlands Institute of Sound and Vision. The installation was exhibited at the EYE Filmmuseum in Amsterdam, June 2015.